Storage Services
Safe-T-Stor Offers Clean, Secure Storage Services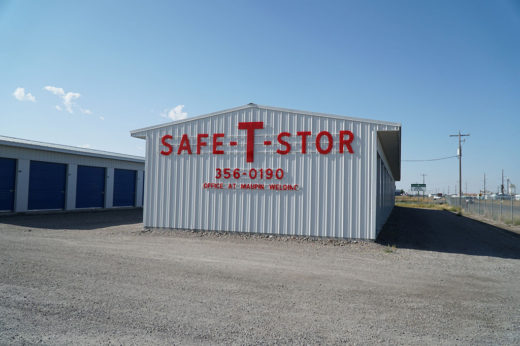 If you are moving and you don't have enough room in your new place, then storage units are your solution! Whether you are leaving your old home or moving into a new home, you can use storage services as a way to make moving easier. We offer a wide variety of unit sizes ranging from 5 feet x 10 feet to 12 feet x 30 feet to make sure your needs are met. Storage units are also an inexpensive solution for any college students who may be going home for a semester and don't want to bring everything home with them. We also offer a $5 discount to college students as well as military.
Storage units are another great solution for uncluttering your house or garage. Many of us have things in our house that we care about but don't seem to have room for. With Safe-T-Store, you can keep those valued possessions safe and accessible with our 24/7 recorded video surveillance and with 24-hour access. We want to make things as safe and convenient for you as possible. We offer normal storage units as well as vehicle storage. You can use our vehicle storage for anything from your car to your fishing boat. Contact us for rates and unit sizes.
We have specialized in commercial and residential self-storage for over 30 years. We are proud of our clean and safe facility and all the experience and training we have accumulated over the years. Our customer service and satisfaction is our top priority. Contact us with any questions you may have.