Moving? Need a Storage Unit or Vehicle Storage Units for some extra storage for student housing?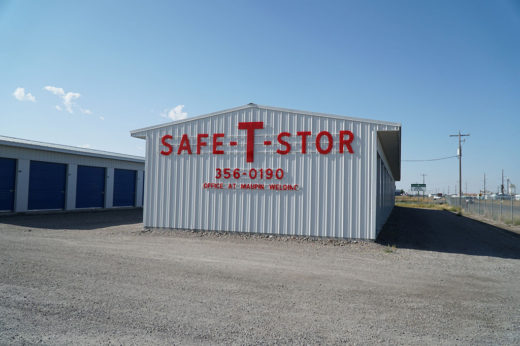 Safe-T-Stor offers clean, secure storage units. Our sizes and prices vary to fit your storage needs. Safe-Store has several shop size units that include plumbing, heading and electrical. We also offer discounts for missionaries, college students, and armed forces personnel. Safe-T-Stor offers one free month with a year paid contract. We are locally owned and operated with 24 hour access, low monthly rates and on site management. We also have a 24/7 recorded video surveillance.
Safe-T-Store designs our storage facilities to meet the needs of individuals and businesses alike. We have varying prices and sizes of storage spaces to best suit your needs. We include vehicle storage as well as household storage and business storage. Our main service areas are Sugar City and Rexburg. Many people from BYU-Idaho choose to do their student storage with us. This is because of our reasonable pricing and location.
We specialize in residential and commercial self-storage. Safe-T-Store has over 30 years of experience and we are proud of our self-storage services. Our company has both extensive experience and training. This offer our customers an unbeatable level of superb customer service. Customer satisfaction is our top priority. Our staff is friendly and well trained. Contact us to answer any questions you may have about storage units or self-storage.
Safe-T-Stor provides clients with 24/7 access, affordable rentals and on site management. We've made sure to have every unit secured all the time with our recorded video surveillance.
We make your storage needs easy and at reasonable prices. You get the best value when you store items with us. Safe-T-Stor can assist you with all your self-storage needs. Call us and make your storage reservation today!
Contact us online or stop by to see us!